Interim  Management
"best practice solutions" for your Trade Compliance Organization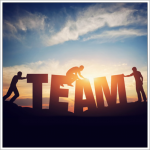 One of the lessons learned from practical experience in dealing with the UCC and the associated "reassessment" of the simplifications and authorisations granted to businesses is that compliance management or an adequate customs organisation has now become mandatory  to use customs simplifications.
Customs experts and trade compliance managers are currently in great demand and are only available on the labour market to a limited extent. The practical challenge for many companies is the lack of expertise and time resources for the establishment, monitoring and implementation of trade compliance regulations.
At the same time, the more demanding customs regulations, which have been in force since 2016, as well as the permanent changes in the law, increase the requirements and complexity of foreign trade and thus of your foreign trade organization.
Do you also suffer from personnel bottlenecks in the area of your customs and trade compliance organisation / processing?
You cannot find a temporary and/or permanent expert replacement?
Due to this shortage of experts, but also due to the loss of your own regular staff due to retirement, illness, job changes, parental leave substitution, there is an increasing lack of experts, especially in the areas of customs / foreign trade / compliance / logistics.
Fast, uncomplicated and above all reliable solutions are required!
For your daily challenges (temporary or permanent personnel/specialist vacancies in the foreign trade organisation and processing) we offer you our tried and tested interim management.
---
---
Our service – your flexibility!
If required, we can take over all processes of your internal customs and foreign trade handling or support you from outside.
In addition to the organisation of your import and export processing, this includes goods classification, export control checks and the solution of chain businesses,  as well as the planning, organisation and optimisation of your foreign trade processes.
In addition, our team also handles enquiries from suppliers/customers and customs authorities (e.g. in the context of the re-evaluation of your customs authorisations or AEO applications) including the necessary correspondence.
Tailored to your needs, we make our expertise and experts available to you to master small and large challenges in everyday life – temporarily or permanently.
---
---
What qualifies us?
Many companies are reluctant to outsource services – especially when it comes to the release of sensitive data and information.
We are aware of this responsibility and work on the basis of the highest compliance standards and 30 years of expertise.
As internationally experienced experts in the field of customs and foreign trade law, we focus on your specific concerns (e.g. resource bottlenecks) so that you can outsource your processes temporarily or permanently without any time and cost expenditure.
Fast daily assistance via "FTC-InfoCard" or "FTC-InfoFlat" is combined with project work and training measures to form an "all-round carefree package".
Our support concept is based on individuality through process- and situation-specific implementation of your demands.
Whether as a strategic partner or as "external trade compliance management", within the scope of "health checks" or at individual in-house seminars/workshops: The value and responsibility towards our customers is always our focus.
Interim management or "external customs department" is a matter of trust and is based on mutual trust and respect.
---
The advantages are obvious:
Less time pressure in personnel search: bridge the shortage of skilled workers in customs / foreign trade by short-term interim management
Reduced organisational effort: We take over vacation and sick leave substitutions, further training and projects as your partner
Full cost transparency: guaranteed monthly lump sums allow you a flexible cost calculation of your foreign trade processing at short or medium-term conditions
Uncomplicated and simple! Whether for days, weeks or months – we will find a solution that exactly meets your demands!
Have we attracted your interest? You can obtain further information via contact form or office@ftc-support.com!