CONSULTING
Export Control Compliance
Compliance
A term with far-reaching significance
Compliance requirements in foreign trade are subject to constant change and are mainly influenced by trade and economic policy developments worldwide. Political disputes, military and protectionist conflicts are triggers for economic trade restrictions.
The planning and handling of global trade involves a considerable number of individual prohibitions, restrictions and inspection obligations. Export control must be observed and implemented organizationally and operationally in every company when trading goods, technology and services.
Especially when using procedural simplifications, a transparent organization of export control and permanent monitoring is required on the part of the customs administration.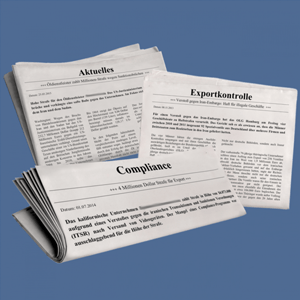 We analyze your export operations and support you in setting up and developing an effective export control organization (Internal Control Program – ICP).