TRAINING
Export control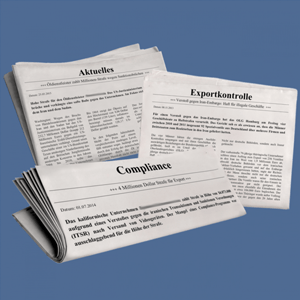 Protect yourself and your business
Trade restrictions, military and religious conflicts form the basis for international, economic sanctions. Therefore, certain goods, technologies and services are subject to EU-wide export control restrictions:
– Commodity-specific (technical characteristics, commodity list review, military or civilian suitability).
– Country- and use-specific (country embargoes)
– Person-specific (international sanctions lists)
As part of their supervisory and organizational duties, companies must ensure that the complex regulations of national and international foreign trade law are observed ("trade compliance").
An effective export control system (Internal Control Program -ICP-) is the necessary basis for legally compliant handling of your foreign trade and documented reliability vis-à-vis the monitoring authorities (customs/ BAFA).
Select your seminar concept and date
Conception of the seminar considering your process flows, simplifications, etc.
Realization at the desired place at the desired time